Nikon Instruments Announces Judging Panel For The 46th Nikon Small World Competition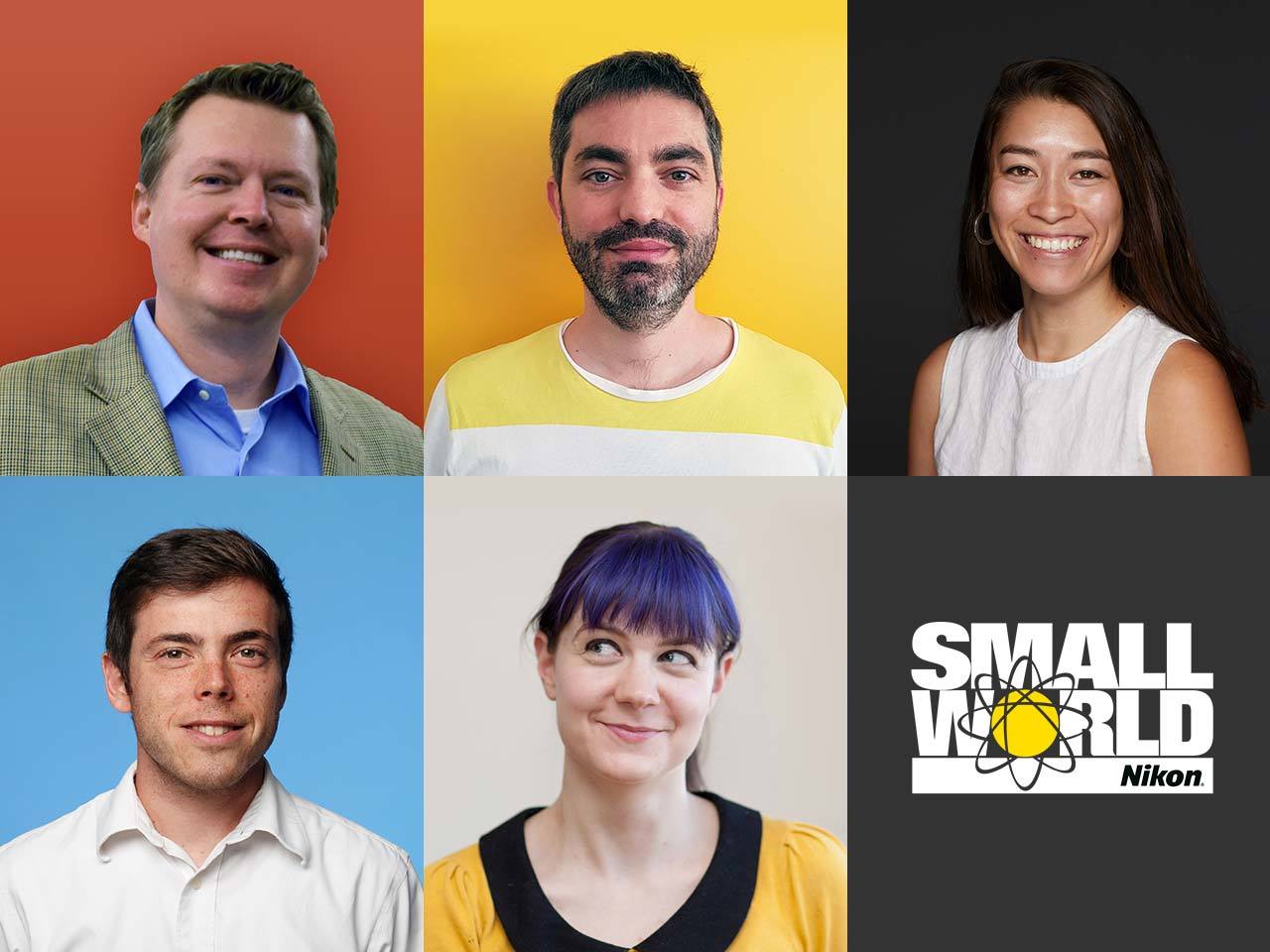 Posted on May 21, 2020
Nikon Instruments Inc. today unveiled the judges for the 2020 Nikon Small World photomicrography and Small World in Motion video competitions, which will be held for the first time virtually June 17-18.
Dylan Burnette, Ph.D., Assistant Professor of Cell and Developmental Biology at Vanderbilt University, Christophe Leterrier, Ph.D., group leader at CNRS and Aix-Marseille University, Samantha Clarke, Photo Editor at National Geographic, Sean Greene, Data and Science journalist at The Los Angeles Times, and Ariel Waldman, Antarctic explorer and NASA advisor will make up the 2020 judging panel choosing this year's winning imagery.
For 46 years, Nikon Small World has been recognized as a leading forum to celebrate excellency in microscopy in the form of photos and videos. The competition will honor the top 20 photography and top 5 video winners in addition to awarding Honorable Mentions and Images of Distinction. Winning submissions will be recognized for their exceptional ability to capture visually stunning and scientifically significant moments under the microscope. To celebrate the 10th anniversary of Nikon Small World in Motion, this year's top prize winners of both the video and photo competitions will receive a trip to Japan for themselves and a loved one in addition to the yearly cash prize.
From its beginning, Nikon Small World has aimed to share science, the unseen world, and artistic accomplishments in a vast range of scientific and artistic disciplines with the public at large. Recent past winners have ranged from a turtle embryo to flowers, to frozen water, amino acids, and espresso beans.
The meticulously selected expert judging panel are instrumental in selecting the images and videos that best blend science and artistry. Meet this year's panel:
Dr. Dylan Burnette, Assistant Professor of Cell and Developmental Biology at Vanderbilt University: Dr. Burnette has been using high resolution microscopy to study cells for over 20 years. His laboratory at Vanderbilt University focuses on how cells grow and divide. He is particularly interested in how these processes contribute to the growth and function of heart muscle. He trained as a graduate student with Dr. Paul Forscher at Yale University and as a post-doctoral fellow with Dr. Jennifer Lippincott-Schwartz at the National Institutes of Health. Dr. Burnette is also known for the art he produces from his microscopy data and has placed in the Nikon Small World competition eleven times since 2004.

Dr. Christophe Leterrier, group leader at the Institute of Neurophysiopathology at CNRS and Aix-Marseille University: An engineer by training, Dr. Leterrier turned to cell biology and neurobiology for his Ph.D. He studies how neurons are organized at the cellular level and how they differentiate, then build and maintain their incredibly complex arborization. Since 2017, he has led the NeuroCyto Lab in Marseille where he applies advanced microscopy techniques to directly observe molecular assemblies at the nanoscale inside neurons.
Samantha Clark, Photo Editor at National Geographic: Clark works on stories about science and the environment. She previously worked on NPR's photo team and at Pier 24 Photography. Before working in visuals, she was a reporter and radio producer based in the Bay Area of San Francisco.
Ariel Waldman, Chair of the External Council for NASA's Innovative Advanced Concepts Program: Waldman led a five-week expedition to Antarctica to film microscopic life under the ice. She is the co-author of a congressionally requested National Academy of Sciences report on the future of human spaceflight and the author of the book What's It Like in Space?: Stories from Astronauts Who've Been There. Waldman is the global director of Science Hack Day, a two-day hackathon for creating science-driven inventions and prototypes. She is a National Geographic Explorer, a member of the San Francisco Microscopical Society, and received an honoree from the Obama White House as a Champion of Change in citizen science. As an art school graduate, Ariel's mission is to build multidisciplinary collaborations in science.

Sean Greene, Graphics and Data Journalist at The Los Angeles Times: Greene covers science, the environment and medicine. He started working for The Los Angeles Times in 2014 and specializes in combining the powers of visual storytelling and the internet to tell meaningful and memorable stories. He's reported on native oysters, bugs and frog tongues, as well as helped develop projects such as an interactive map of the Milky Way, a tracker of coronavirus cases in California
"Nikon Small World strives to educate, entertain, and share stunning visuals and scientific discoveries with the world at large," said Eric Flem, Communications Manager at Nikon Instruments. "While this year is no doubt different because we are judging remotely, we're excited to come together with an impressive panel of judges whose expertise in art, science, and visualizations will guide us in picking the best microscopy the science community has to offer."
The Nikon Small World in Motion video winners and the winners of the Small World photomicrography competition will be released in the Fall.
To get an inside look at the judging process and experience, follow the hashtag #NikonSmallWorld and conversation on Facebook, Twitter (@NikonSmallWorld) and Instagram (@nikoninstruments).
About Nikon Small World Photomicrography Competition
The Nikon Small World Photomicrography Competition is open to anyone with an interest in photography or video. Participants may get details and upload digital images and videos directly at enter.nikonsmallworld.com. For additional information, contact Nikon Small World, Nikon Instruments Inc., 1300 Walt Whitman Road, Melville, NY 11747, USA, or email us at nikonsmallworld.us@nikon.com
---