Nikon Instruments Announces Popular Vote for 2010 Nikon Small World Competition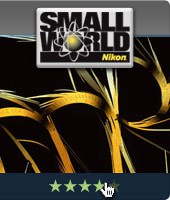 Posted on September 08, 2010
Nikon Instruments would like to extend an invitation for all interested in science and the Nikon Small World Photo competition to choose their favorite image from the top 120 images. Visitors to www.nikonsmallworld.com have until 5:00 pm EDT on October 8, 2010 to help select the Popular Vote winning category from the finalists chosen by this year's panel of judges from over 2,000 entries. The Popular Vote winner will be recognized this fall, along with the judges' selection of 2010 Small World winners. The top images represent the most dazzling and technically proficient entries.
"Since 1977, the Small World competition has featured some of the most esteemed names in science and science journalism on its judging panel, who have offered their insight to the contest," said Eric Flem, Communications Manager, Nikon Instruments. "With the Popular Vote, all of us can serve as judges for these spectacular images and become more involved in science." Celebrating its 36th year, Nikon Small World is the oldest, largest and most respected competition of its kind. It has become the top forum for showing the beauty and complexity of life as seen through the light microscope, and it celebrates the world's best photomicrographers who are creating beautiful imagery while demonstrating a variety of scientific disciplines. Nikon Small World recognizes photomicrographers for successfully capturing vibrant images that represent the intersection of science and art. 
Top images from the 2010 Nikon Small World Competition will be exhibited in a full-color calendar and through a national museum tour. For additional information, please visit www.nikonsmallworld.com, or follow the conversation on Facebook and Twitter @NikonSmallWorld.
---