Nikon Instruments Kicks Off Judging for 43rd "Nikon Small World" Competition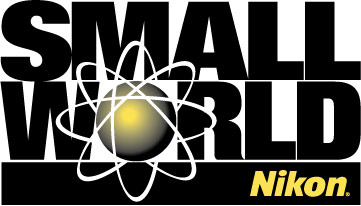 Posted on June 07, 2017
MELVILLE, NY, June 7, 2017—Nikon Instruments, Inc. begins the 2017 judging for the 2017 Nikon Small World Photomicrography and Small World in Motion Video Competitions today. NPR Science Correspondent Robert Krulwich and Business Insider Science and Technology Correspondent Dave Mosher will join NIH's Dr. Clare Waterman and Northwestern University's Dr. Bob Goldman to review thousands of submissions from artists and scientists around the world. With an eye to scientific discovery, technique and artistry, together the judges will determine the images and videos captured under a microscope most-worthy of recognition. 
For the last 43 years, Nikon Small World has honored images from around the world that truly blend beauty and awe-inspiring science through microscopy. The competition strives to bring science to a visual level that both experts and non-experts alike can appreciate and understand. This is also a landmark year for Nikon, as the winner of this year's competition will be honored during the company's 100th year anniversary.
To select the winners, competition judges analyze entries from all over the world covering subjects ranging from chemical compounds to up-close-and-personal looks at biological specimens. Over the years, Nikon has invited a prestigious group of scientists and multimedia journalists to serve as judges for the annual Small World competition. The judges this year are:
Dr. Bob Goldman: Chair, Department of Cell and Molecular Biology, Northwestern University Feinberg School of Medicine.
Robert Krulwich: Radio and television journalist who currently serves as a science correspondent for NPR and is a co-host of the award-winning WNYC program Radiolab.
Dave Mosher: Science and technology correspondent at Business Insider with more than a decade of digital, print, video, and photo journalism experience.
Dr. Clare Waterman: National Institute of Health (NIH) Distinguished Investigator at the Laboratory of Cell and Tissue Morphodynamics.
Eric Clark: Research Coordinator and Applications Developer at the National High Magnetic Field Laboratory at Florida State University.
"As technology changes and the competition evolves, we look for a panel of judges that can share a perspective on the scientific significance as well as the artistry behind these images," said Eric Flem, Communications Manager, Nikon Instruments. "We're excited to have an incredible group this year. Their visibility within the scientific community along with their passion for bringing science to the public will give our photomicrographers the chance to showcase their remarkable work to hundreds of millions of people."
The Nikon Small World competition has seen amazing growth since its inception in 1974. The competition continues to grow every year while providing international recognition in the media to seasoned scientists and hobbyists alike. In 2016, the competition received over 2,000 entries from 70 countries across the globe.  
Judging for the 2017 competition will take place on June 7th and 8th at the Marine Biological Lab in Woods Hole, Massachusetts. To get an inside look at the judging process and experience, check out the hashtag #NikonSmallWorld and follow the conversation on Facebook, Twitter (@NikonSmallWorld) and Instagram (@nikoninstruments).
The Nikon Small World winners will be unveiled this October, and the winners of the Small World in Motion video competition will be released weeks later in early December.
About Nikon Instruments Inc.
Nikon Instruments Inc. is a world leader in the development and manufacture of optical and digital imaging technology for biomedical applications. Now in its 100th year, Nikon provides complete optical systems that offer optimal versatility, performance and productivity. Cutting-edge instruments include microscopes, digital imaging products and software. Nikon Instruments is one of the microscopy and digital imaging arms of Nikon Inc., the world leader in digital imaging, precision optics and photo imaging technology. For more information, visit www.nikoninstruments.com. Product-related inquiries may be directed to Nikon Instruments at 800-52-NIKON.
---