Nikon Instruments Receives Record Number of Entries for Nikon Small World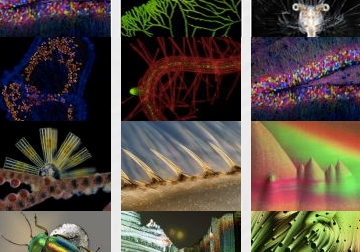 Posted on May 27, 2008
Nikon Instruments Inc. announced that it received a record number of entries for the 2008 Small World Photomicrography Competition, shattering the previous record by over 300 images. The oldest and most respected competition of its kind, Nikon Small World celebrates the world's best photomicrographers who create beautiful imagery while showing an understanding of advanced scientific disciplines.
Since Nikon Small World's inception in 1974, it has continued to grow, in part due to the excellence of the work submitted as well as the prestigious judges who have lent their expertise to the program. Continuing that history, Nikon Instruments also announced the judges for the 2008 Nikon Small World Photomicrography Competition:
—Ivan Oransky, MD, Managing Editor, Online, Scientific American and Professor, New York University School of Journalism
—Alice Park, Senior Reporter, TIME Magazine
—David L. Spector, Director of Research, Cold Spring Harbor Laboratory and Professor, State University of New York - Stony Brook University
—Ron Sturm, Senior Petrographer, CTLGroup
—Mike Davidson, Director of the Optical and Magneto-Optical Imaging Center at the National High Magnetic Field Laboratory at Florida State University (judges consultant)
Nikon Small World recognizes photomicrographers for their achievements in capturing dynamic images at the intersection of science and art. Over the past 34 years, the competition has become the preeminent forum for showcasing the beauty and complexity of life as seen through the light microscope. It has received international recognition in both the science community and among art and photography lovers.
The Nikon Small World Competition judging will take place on May 28th. Winners will be announced this fall. For additional information, please visit http://www.nikonsmallworld.com/.
About Nikon Instruments Inc.
Nikon Instruments Inc. is a world leader in the development and manufacture of optical and digital imaging technology for biomedical and industrial applications. Now in its 90th year, Nikon provides complete optical systems that offer optimal versatility, performance and productivity. Cutting-edge instruments include microscopes, precision measuring equipment, digital imaging products and software. Nikon Instruments is the microscopy and instrumentation arm of Nikon Inc., the world leader in digital imaging, precision optics and photo imaging technology. For more information, visit http://www.nikoninstruments.com/. Product-related inquiries may be directed to Nikon Instruments at 800-52-NIKON.
---