Nikon Small World Announces Reveal Dates for 2015 Winners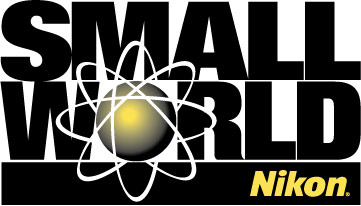 Posted on October 08, 2015
ANNUAL COMPETITION TO UNVEIL TOP IMAGES & VIDEOS BLENDING ART & SCIENCE UNDER THE MICROSCOPE
Mark your calendars: Nikon Instruments Inc. will unveil the winners of its world renowned photomicrography competition, Nikon Small World, on October 14, 2015. For the first time, Nikon will also reveal winners of the video component – Small World In Motion – just weeks later on December 9, 2015.
For over forty years, the reveal of the winning photomicrographs has drawn international attention, giving stage to the art, science and beauty of the microscopic world. Now, Nikon believes the future of the competition lies in video.
"The ability to capture and share this microscopic world in motion is a newer phenomenon, enabled by advances in digital technology allowing for capturing video and time-lapse," says Eric Flem, of Nikon Instruments. "Nikon launched Small World In Motion five years ago to celebrate and showcase this powerful perspective that video makes possible- and we expect this component of the Small World competition to continue to grow."
The 2015 judging panel includes an impressive mix of scientists and top science media, including: Dr. Tim Mitchison of Harvard Medical School, Dr. Hari Shroff of NIBIB, Jacqueline Howard of Huffington Post, and Ernie Mastroianni of Discover Magazine. The panel convened over a two-day period in July, analyzing thousands of photomicrographs and videos from all over the world to identify winners based on originality, informational content, technical proficiency and visual impact.
"As the images were shown to us judges one-by-one for the first time, we sat in awe at the incredible composition, scientific relevance, and intricate detail that some of them possessed," said Jacqueline Howard, Science Editor for Huffington Post, of her experience judging the 2015 competition. "Many of the photos that surprised us with their beauty and artistic complexity were portraits of simple, everyday items such as a seed or bamboo or the tiny organisms that live in pond water. That just goes to show how photomicrography has the power to reveal the true beauty of the world around us, even if that beauty is elusive to the naked eye."
Ranked winners for both Nikon Small World competitions will be revealed on www.nikonsmallworld.com on the following dates:
• 2015 Nikon Small World Winner Reveal: October 14, 2015
• 2015 Nikon Small World In Motion Winner Reveal: December 2, 2015
Additional Nikon Small World updates are available on Facebook: www.facebook.com/nikonsmallworld and Twitter: @NikonSmallWorld
About Nikon Small World Photomicrography Competition
The Nikon Small World Photomicrography Competition is open to anyone with an interest in photography. Participants may submit their images in traditional 35mm format, or upload digital images directly at www.nikonsmallworld.com. For additional information, contact Nikon Small World, Nikon Instruments Inc., 1300 Walt Whitman Road, Melville, NY 11747, USA or phone (631) 547-8569.
About Nikon Instruments Inc.
Nikon Instruments, Inc. is a world leader in the development and manufacture of optical and digital imaging technology for biomedical applications. Now in its 97th year, Nikon provides complete optical systems that offer optimal versatility, performance and productivity. Cutting-edge instruments include microscopes, precision measuring equipment, digital imaging products and software. Nikon Instruments is the microscopy and instrumentation arm of Nikon Inc., the world leader in digital imaging, precision optics and photo imaging technology. For more information, visit www.nikoninstruments.com. Product-related inquiries may be directed to Nikon Instruments at 800-52-NIKON.
---