Judges
Dr. Tim Mitchison
Vice-chair of the Department, and Co-chair of the Ph.D. program in Systems Biology
Harvard Faculty of Arts and Sciences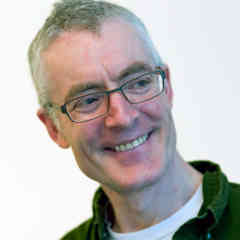 Dr. Tim Mitchison is Vice-chair of the Department, and Co-chair of the Ph.D. program in Systems Biology, Harvard Faculty of Arts and Sciences
in Cambridge. Dr. Mitchison received his B.A. in Biochemistry from Oxford University, England, in 1980, and his Ph.D. from the University of California, San Francisco (UCSF), in Biochemistry and Biophysics in 1984, where he worked with Professor Marc Kirschner. Since his Ph.D. work, Dr. Mitchison has been interested in how cells move and divide, which he has studied using microscopy, biochemistry and genetics. One of his favorite model systems is the frog egg, which divides rapidly, and can be ground up to make an extract that recapitulates the biochemistry of dividing cells in a test tube. He has made important discoveries in the fundamental biochemistry of cell division, most notably microtubule dynamic instability with Marc Kirschner in 1984.
Dr. Mitchison has a long-standing interest in how drugs work, and he joined the faculty of Pharmacology at UCSF in 1987. He rose to full professor at UCSF, and then moved to Harvard Medical School in 1997. At HMS he co-founded the Institute of Chemistry and Cell Biology with Stuart Schreiber, a noted Harvard chemist. This was one of the first academic labs to implement high-throughput screening to find small molecule drug leads. Mitchison and Schreiber discovered several important small molecule tools, notably monastrol, a small molecule inhibitor of cell division that lead to a new class of experimental anti-cancer drug. This class ultimately failed in the clinic, and Mitchison is currently conducting research using mouse cancer models to understand why, and lay the foundation for improved future drugs.
Dr. Hari Shroff
Chief and Tenure-track Investigator, Section on High-Resolution Optical Imaging
National Institute of Biomedical Imaging and Bioengineering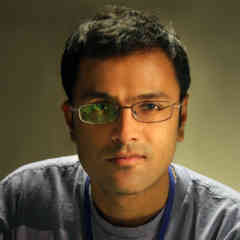 Dr. Hari Shroff is Chief and Tenure-track Investigator, Section on High-Resolution Optical Imaging, at the National Institute of Biomedical Imaging and Bioengineering (NIBIB).
Dr. Shroff received a B.S.E. in bioengineering from the University of Washington in 2001, and under the supervision of Dr. Jan Liphardt, completed his Ph.D. in biophysics at the University of California at Berkeley in 2006. He spent the next three years performing post-doctoral research under the mentorship of Eric Betzig at the Howard Hughes Medical Institute's Janelia Farm Research Campus where his research focused on development of photactivated localization microscopy (PALM), an optical superresolution technique.
Jacqueline Howard
Science Associate Editor
Huffington Post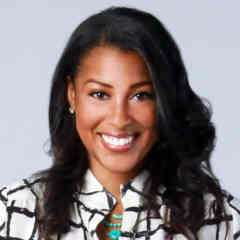 Jacqueline Howard is a science associate editor for The Huffington Post and host/producer of HuffPost Science's "Talk Nerdy To Me" video series.
She appears weekly on HuffPost Live, recently appeared on MSNBC's newscast, and was selected to participate in The White House's "We the Geeks: Women Role Models" initiative. Previously, she served as an editor at AOL's local news company, Patch, where she spearheaded the "Patch of Nature" reporting project. As a published writer and television producer, Howard has produced content for USAToday.com, MTV Networks, CBS News Productions and WCPO-TV. She holds a master's degree in journalism from the University of Southern California and a bachelor's degree in communication studies from the University of Michigan—Ann Arbor.
Ernie Mastroianni
Photo Editor
Discover Magazine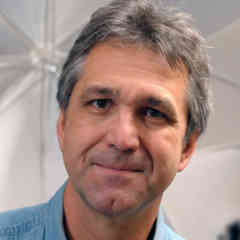 Ernie Mastroianni has been the photo editor for Discover magazine since October 2012.
Prior to that, he was the photo editor for Birdwatching magazine, a picture editor for the Milwaukee Journal Sentinel, and a freelance photographer in Milwaukee and Cleveland. He traveled to Antarctica as a participant in a National Science Foundation program for journalists, where he covered the construction and testing of a huge ice-bound neutrino detector at Amundsen-Scott South Pole station.
Ernie was the first newspaper photojournalist to transmit photos from the South Pole for next-day publication. He also covered premier launch of NASA's space shuttle and documented the early exoplanet hunting exploits of astronomers Geoffrey Marcy and Paul Butler at W.M. Keck Observatory in Hawaii. He earned a B.A. in journalism from Kent State University.