Nikon Instruments Announces 2013 "Nikon Small World" Judges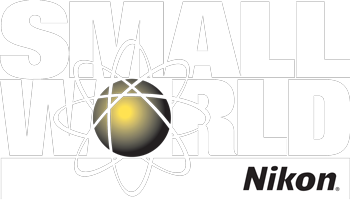 Posted on June 12, 2013
Nikon Instruments announced today the judges for the 2013 Nikon Small World Photomicrography Competition – the world's oldest and most prestigious photo competition and the preeminent forum for showcasing the beauty and complexity of life as seen through the light microscope.
Now in its 39th year, the competition has previously been judged by some of the most prominent and esteemed individuals working in the scientific community and science journalism. The stellar panel for 2013 is no exception. The judges this year are:
• Alan Taylor, Senior Editor, The Atlantic's "In Focus"
• Cara Santa Maria, science communicator; Host, The Young Turks Networks; Co-host, "Hacking The Planet" and "The Truth About Twisters," The Weather Channel
• Dr. Ron Vale, Professor and Vice-Chair, Department of Cellular and Molecular Pharmacology, University of California – San Francisco (UCSF); Investigator, Howard Hughes Medical Institute; Founder, iBiology
• Dr. Joan Ruderman, President and Director of the Marine Biological Laboratory
• Michael W. Davidson, Director of the Optical and Magneto-Optical Imaging Center at the National High Magnetic Field Laboratory at Florida State University
• Eric Clark, Research Coordinator and Applications Developer at the National High Magnetic Field Laboratory at Florida State University
Since its founding in 1974, Nikon Small World has continued to grow in popularity and size due in part to the amazing image submissions and the distinguished judges who have offered their insight to the contest, receiving international recognition in the science community, with art and photography lovers, and in the media. The competition recognizes the best photomicrographers in the world, who mix the exceptional ability in scientific imaging with incredible visual aesthetic to showcase the unique intersection of science and art.
Judging for the 2013 competition will take place on June 26 at the Marine Biological Laboratory in Wood's Hole, Massachusetts.
For additional information, please visit enter.nikonsmallworld.com, or follow the conversation on Facebook and Twitter @NikonSmallWorld.
About Nikon Small World Photomicrography Competition
The Nikon Small World Photomicrography Competition is open to anyone with an interest in photography. Participants may submit their images in traditional 35mm format, or upload digital images directly at www.nikonsmallworld.com. For additional information, contact Nikon Small World, Nikon Instruments Inc., 1300 Walt Whitman Road, Melville, NY 11747, USA or phone (631) 547-8569.
About Nikon Instruments Inc.
Nikon Instruments, Inc. is a world leader in the development and manufacture of optical and digital imaging technology for biomedical applications. Now in its 94th year, Nikon provides complete optical systems that offer optimal versatility, performance and productivity. Cutting-edge instruments include microscopes, precision measuring equipment, digital imaging products and software. Nikon Instruments is the microscopy and instrumentation arm of Nikon Inc., the world leader in digital imaging, precision optics and photo imaging technology. For more information, visit www.microscope.healthcare.nikon.com. Product-related inquiries may be directed to Nikon Instruments at 800-52-NIKON.
---