Nikon Instruments Announces Judges for 31st International Small World Competition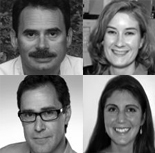 Posted on July 20, 2005
Nikon Instruments Inc. today announced the judging panel for the 31st International Small World Photomicrography Competition. The Nikon Small World competition recognizes the fusion of science and art as captured through the lens of the optical microscope. This year's competition has been fueled by a record number of entries submitted by professional and amateur microscopists from around the globe. These photographers blend their technical and artistic talents to produce images that capture the imagination and spark scientific curiosity. Judges chosen by Nikon for the competition include: Jennifer Waters, PhD, Microscopy Director at Harvard Medical Center; Emily Harrison, Photography Editor of Scientific American Magazine; Todd James, Illustrations Editor of National Geographic Magazine; Alexey L. Khodjakov, PhD, Research Scientist at the Wadsworth Center; and, guest consultant Michael Davidson, Senior Research Engineer, National High Magnetic Field Laboratory at Florida State University. Judges selected for the 31st Small World competition reflect excellence in scientific, educational and photographic specialties, and will evaluate Small World image submissions on originality, informational content, technical proficiency, and visual achievement.  Nikon will recognize Small World winners on October 6, 2005 in New York City.

About Nikon Small World
The Nikon International Small World Competition was founded in 1974 to recognize excellence in photography through the microscope.  The competition's reputation has grown over the years to be regarded as the leading forum for recognizing the art, proficiency and photographic excellence involved in photomicrography. Winning images are exhibited during the course of the year in several formats including an annual four-color calendar, a national museum tour and an electronic gallery.  For more information about Small World, or to view a gallery of winning photos, visit Nikon's Web site at http://www.nikonsmallworld.com .
---