Nikon Instruments Opens Popular Vote for This Year's Nikon Small World Competition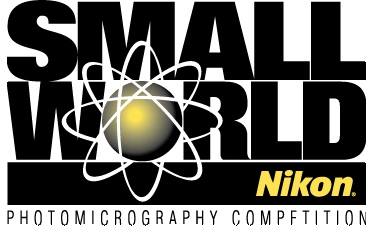 Posted on September 18, 2008
For the second consecutive year, Nikon Instruments is opening up its Small World Photomicrography Competition for the public to choose its favorite image for recognition as the Popular Vote winner. Visitors to http://www.nikonsmallworld.com/ have until 5:00 pm EDT on Friday, October 10th to vote for their favorite "winning image" from among the top 115 finalists chosen by this year's panel of judges from over 2,000 entries. The Popular Vote winner will be recognized alongside the 2008 Small World winners selected by the judges at an event at the Astor Center in New York City on October 15th. These top images represent the most visually stunning and technically proficient entries.
"The Popular Vote is a great way to engage a broad audience of scientists and non-scientists alike with these beautiful images," said Eric Flem, Communications Manager, Nikon Instruments. "We wanted to give the public the ability to serve as judges again this year, and we hope the breathtaking images spark interest in things scientific."
The oldest and most respected competition of its kind, Nikon Small World celebrates the world's best photomicrographers who create beautiful imagery while showing an understanding of advanced scientific disciplines. Nikon Small World recognizes photomicrographers for their achievements in capturing dynamic images at the intersection of science and art. Over the past 34 years, the competition has become the preeminent forum for showcasing the beauty and complexity of life as seen through the light microscope. It has received international recognition in both the science community and among art and photography lovers.
Top images from the 2008 Nikon Small World Competition will be exhibited in a full-color calendar and through a national museum tour. For additional information, please visit http://www.nikonsmallworld.com/.
ABOUT NIKON INSTRUMENTS INC.
Nikon Instruments Inc is a world leader in the development and manufacture of optical and digital imaging technology for biomedical and industrial applications. Now in its 90th year, Nikon provides complete optical systems that offer optimal versatility, performance and productivity. Cutting-edge instruments include microscopes, precision measuring equipment, digital imaging products and software. Nikon Instruments is the microscopy and digital imaging arm of Nikon Inc., the world leader in digital imaging, precision optics and photo imaging technology. For more information, visit http://www.nikoninstruments.com/. Product-related inquiries may be directed to Nikon Instruments at 800-52-NIKON.
---