Judges
Cara Santa Maria
Science Educator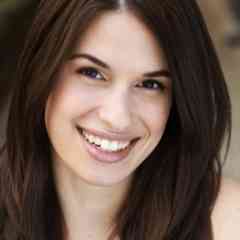 Cara Santa Maria has dedicated her life to improving science literacy by communicating scientific principles across media platforms. A North Texas native, she currently lives in Los Angeles. Prior to moving to the West coast, Cara taught biology and psychology courses to university undergraduates and high school students in Texas and New York.
Her published research has spanned various topics, including clinical psychological assessment, the neuropsychology of blindness, neuronal cell culture techniques, and computational neurophysiology. Cara previously worked as the senior science correspondent for The Huffington Post, where she wrote, produced, and hosted a weekly video series called "Talk Nerdy To Me." She also co-stars in "Hacking The Planet" and "The Truth About Twisters" on The Weather Channel.
Cara has appeared on Larry King Live (CNN), Parker/Spitzer (CNN), Geraldo at Large (Fox News), I Kid (TLC), The War Room (Current TV), The Nerdist (BBC America), The Young Turks (Current TV), and Attack of the Show (G4). She co-produced/hosted a pilot for HBO, and she has been a guest on multiple episodes of StarTalk Radio with Dr. Neil deGrasse Tyson, The Joe Rogan Experience, and The Nerdist podcasts.
Director, Optical and Magneto-Optical Imaging Center at the National High Magnetic Field Laboratory
Florida State University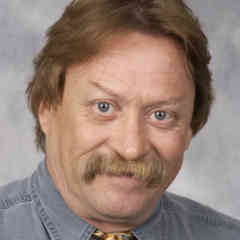 Michael Davidson is the director of the Optical and Magneto-Optical Imaging Center at the National High Magnetic Field Laboratory at Florida State University. Involved with various aspects of microscopy for over 25 years, Davidson's scientific interests include the packaging of DNA into virus heads, liquid crystallinity in biological systems and the adsorption of small liquid crystal molecules onto surfaces. Davidson has authored many scientific articles on the subject of photomicrography and his photomicrographs have been published in more than a thousand national and international scientific journals, popular magazines and newspapers. In addition, Davidson's photomicrography has won more than 40 awards in scientific and industrial photography competitions and has been exhibited at over 50 locations nationwide. He is also the expert behind the Nikon Instruments educational Web site MicroscopyU (which can be accessed through the Nikon Instruments Web site at www.nikoninstruments.com) and his own www.molecularexpressions.com.