Judges
Dr. Joseph Fetcho
Professor, Associate Chair of the Department of Neurobiology and Behavior
Cornell University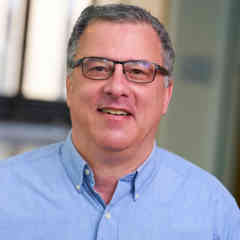 Joseph Fetcho graduated from Lehigh University with a B.S. in biology in 1979, received a Ph.D. in biological sciences in 1985 from the University of Michigan and did postdoctoral work in neuroscience at the State University of New York at Buffalo. He was initially a faculty member at Stony Brook University and later joined the faculty at Cornell University in 2004 where he served as an associate chair of the Department of Neurobiology and Behavior from 2009-2017. Over the last 25 years, Dr. Fetcho's laboratory has studied the zebrafish model to reveal principles of the development and functional organization of the nervous system that are likely to be shared by all vertebrates. His laboratory played a major role in the burgeoning use of zebrafish as a model for revealing how brains produce behavior. His team was the first to apply many of the tools now in common use in such studies, including in vivo imaging of activity in groups of neurons in the brain and spinal cord of an intact vertebrate; using lasers to remove neurons in intact fish and test their roles in behavior; imaging (and inducing) regeneration in an intact vertebrate; and more. Over the last decade, Dr. Fetcho was an elected fellow of the American Association for the Advancement of Science, served as the Victor Hamburger Lecturer at Washington University, the Grass Foundation Forbes Lecturer at the Marine Biological Laboratory in Woods Hole, and participated on multiple NIH review panels, including co-chair of the NIH BRAIN Initiative panel that awarded the first Team-Research BRAIN Circuit grants.
Dr. Tristan Ursell
Assistant Professor
University of Oregon in the Department of Physics, Institute of Molecular Biology and the NIH META Center for Systems Biology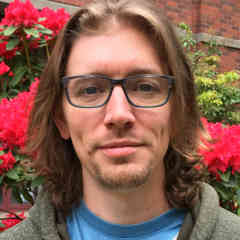 Tristan Ursell graduated from Rensselaer Polytechnic Institute with a B.S in physics in 2003, received an M.S. in Applied Physics in 2005, and a Ph.D. in Applied Physics / Biophysics in 2009 both from the California Institute of Technology. He spent three years as a Genentech Fellow and two years as a postdoc in the Bioengineering Department at Stanford University before joining the faculty of Physics at the University of Oregon in 2014. Dr. Ursell uses advanced optical microscopy techniques, computational image processing, and biophysical simulations to examine collective behaviors and processes in microbial ecology. He was Managing Editor of the Stanford Journal of Law, Science, and Policy, is a member of the Biophysical Society, the AAAS, and the American Physical Society. He has published in Physical Review Letters, Biophysical Journal, Nature, PLoS Computational Biology, and the Proceedings of the National Academy of Sciences, among others.
Adam Dunnakey
Broadcast Journalist
CNN International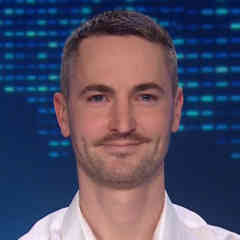 Adam Dunnakey is a CNN journalist and self-confessed science addict. Since joining the organization in 2007, he has created CNN stories and special shows on newly-discovered species, quantum computing, Mars colonization, outer space and much more. Beauty hidden by the limits of the naked eye was the focus of his 2017 creation, CNN Inspirations: Unseen Earth. It focused on objects that are usually too big or too small to see. Adam is a biomedical science graduate, and he loves to tell the cutting edge science stories that often get overlooked in television news.
Jacob Templin
Senior Video Producer
Quartz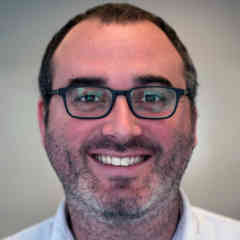 Jacob Templin is a senior video producer at Quartz. He's been making videos for more than a decade, covering complex and in-depth video centric stories detailing topics like robotics, drone racing, NASA super computers, and machine learning. His coverage and attention to Nikon Small World over the years has helped to build prestige and reach for the competition. Jacob has previously worked for TIME, The New York Times, NationSwell and the International Reporting Project. He has a degree in film production from York University in Toronto, and a Masters in Journalism from Columbia University, where he has also been an adjunct professor co-teaching "Multi-platform Storytelling" at the School of International and Public Affairs.