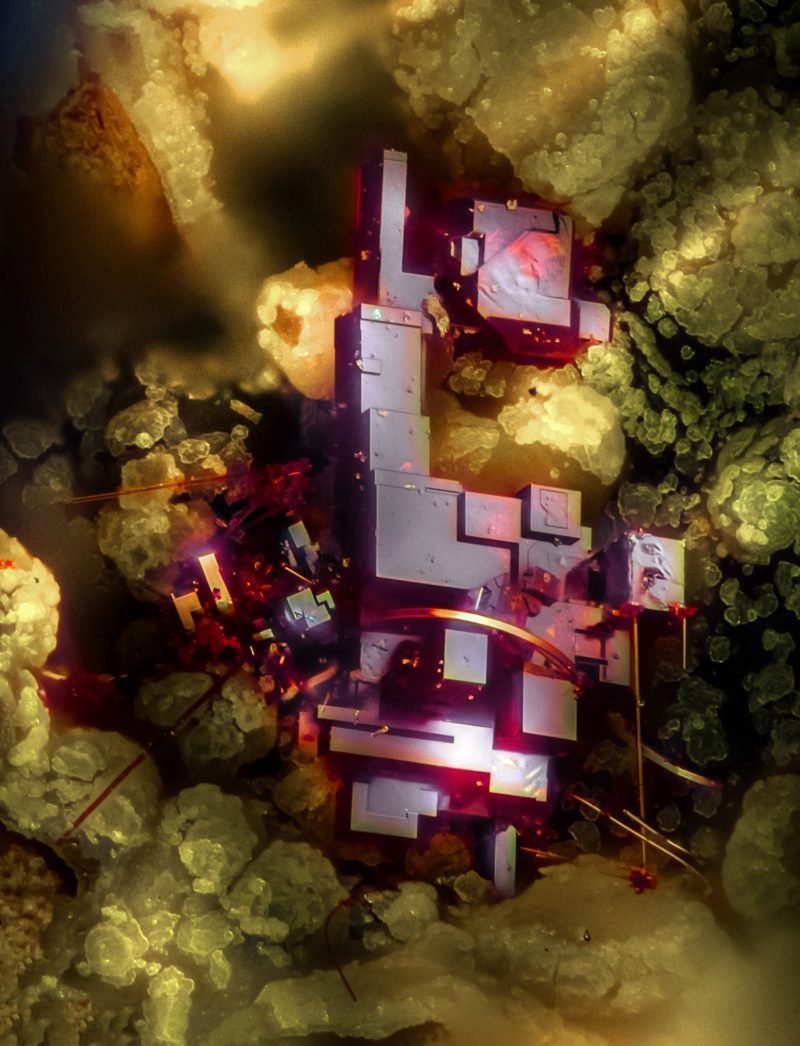 Cuprite (mineral composed of copper oxide)
Location

Madrid, Spain
Technique
Magnifaction

20x (Objective Lens Magnification)
In Their Own Words
A Q&A with Nikon Small World winner Dr. Emilio Carabajal Márquez.
What is the subject matter of your winning image and why did you choose this image?

Cuprite (mineral composed of copper oxide). In this case, it is formed by the passage of molten lavas through a copper streak. These beautiful crystals are formed in the vacuoles formed by the vapors. I think this image is interesting because cuprite crystals resemble complex buildings of undoubted beauty.

What are the special techniques and/or challenges faced in creating this photomicrograph?

These cuprite crystals are extremely small, which is a challenge, and their faces are like mirrors with strong reflections that must be controlled to avoid spoiling the photograph.

How long have you been taking photographs through a microscope? What first sparked your interest in photomicrography?

30 years. I have been studying cave fauna for more than 25 years and for my research purposes I needed to photograph different parts of the arthropods object of my studies.

Do you tend to focus your microscopy toward a specific subject matter or theme? If so, why?

Currently, my main interest is in micromineral photography since its extreme beauty and its extraordinary shapes and variety of colors captivated me from the beginning.

Why did you enter the Nikon Small World Photomicrography competition? What do you think of the competition?

I consider it the most important microphotography contest in the world. I think any photographer specialized in this area would be proud to participate in it.