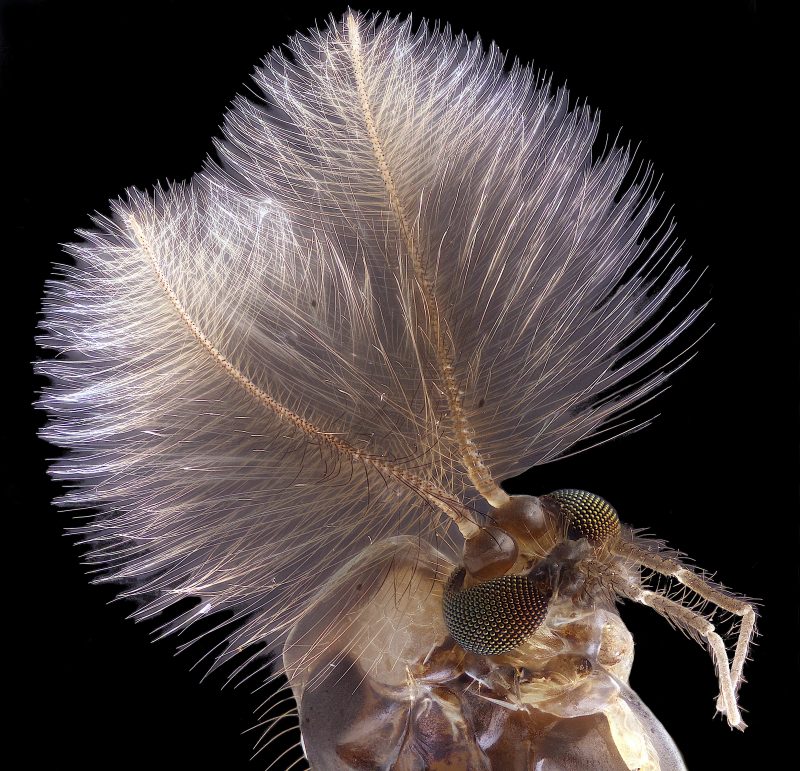 In Their Own Words
A Q&A with Nikon Small World winner Jan Rosenboom.
What is the subject matter of your winning image and why did you choose this image?

My image shows a male mosquito. I chose to submit it because I really liked its composition. The huge antennae make a great contrast to the mosquito's green eyes. Only male mosquitos have such big antennae as a form of attraction to the other sex. I also liked the contrast between the beauty of the mosquito and how we just kill them without caring how they look like.

What are the special techniques and/or challenges faced in creating this photomicrograph?

A particular challenge was the movement of the huge antennae the mosquito has. If there is any movement, the different layers in the focus stacking process will not align. Therefore, I even had to pay attention to my breathing to not get the antennae moving.

How long have you been taking photographs through a microscope? What first sparked your interest in photomicrography?

Five years, since I was 16. I got into photomicrography accidentally when I got an old Zeiss microscope (1960) and started experimenting with what you could do with it using modern technology. Over the years, I perfected my methods and improvised a lot of special low-budget equipment in order to be able to compete with microscopes costing thousands and thousands of dollars. I am now 22 and it still fascinates me how it is possible to produce beautiful images with quite basic equipment when you are experienced enough.

Do you tend to focus your microscopy on a specific subject matter or theme? If so, why?

I tend to focus on insects. It amazes me how seemingly mundane species such as a common housefly or a mosquito look like beautiful creatures from space when you just look at them with enough detail.

Why did you enter the Nikon Small World Photomicrography competition?

I decided to enter the competition because I wanted to show how you can compete with scientific institutions using very expensive microscopes with DIY techniques and enough experience and creativity.